C'est durant la fin du mois d'avril 2015 que sera incarcéré le prisonnier Hervé Martin pour vol de jean bleu à l'étalage.
Son manque se faisant ressentir, c'est le 10 mai 2015 que décidera le Parti Herviste, présidé par Henri Lehenriste, de créer une pétition en ligne afin libérer Hervé Martin.
La pétition entrainera la mobilisation de plus d'une dizaine de signataires et sera responsable de la libération de Hervé Martin par Mr le juges.
Vous pouvez retrouver la pétition à ce lien
.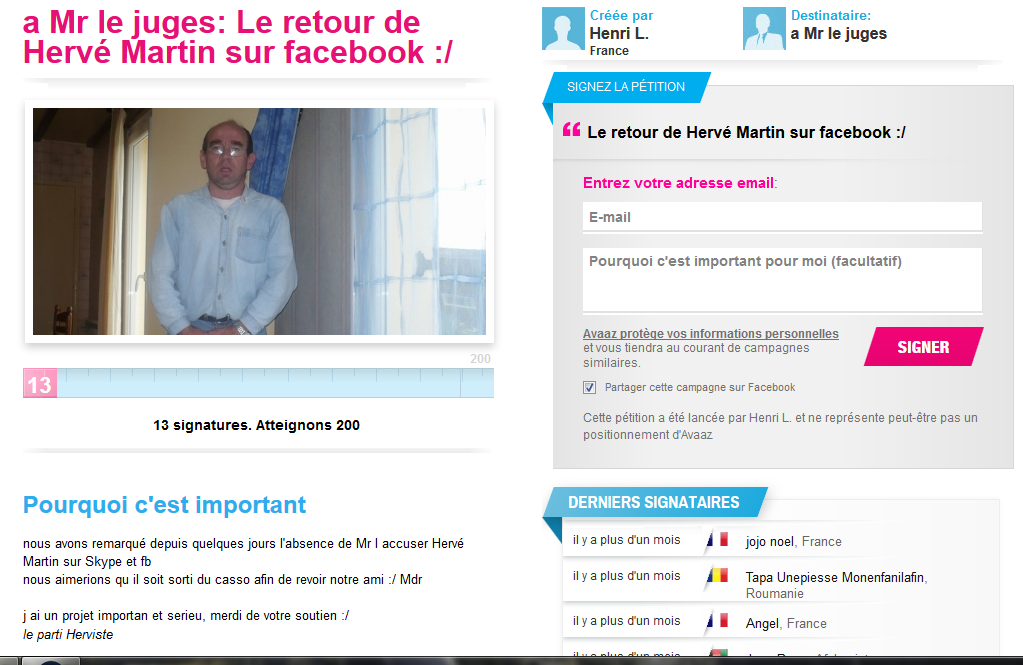 Ad blocker interference detected!
Wikia is a free-to-use site that makes money from advertising. We have a modified experience for viewers using ad blockers

Wikia is not accessible if you've made further modifications. Remove the custom ad blocker rule(s) and the page will load as expected.